Apple plans to launch iPad Pro with M2 processor in October
179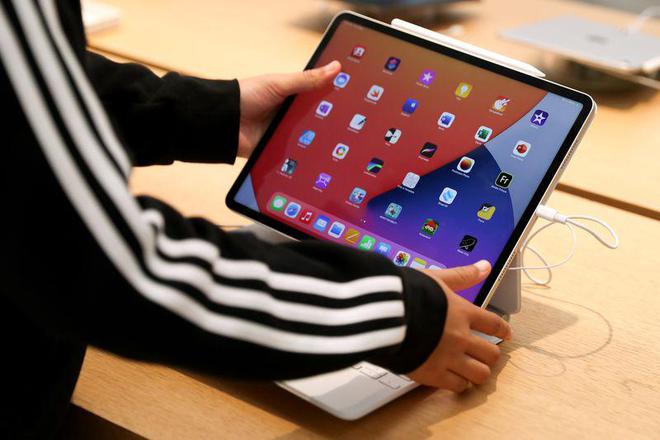 On October 16th, according to foreign media citing people familiar with the matter, Apple plans to launch a number of new versions of the tablet computer iPad in October. But unlike in the past, Apple may no longer hold a dedicated new product launch this year, but will put the new iPad directly on the shelves.
It is reported that Apple will release new iPad Pros, codenamed J617 and J620, with screen sizes of 11 inches and 12.9 inches, respectively, and using the same M2 processor as the latest MacBook Air.
This is the first time Apple has updated the iPad Pro series in the past year and a half, and the M2 processor is the biggest improvement. This processor can speed up the iPad Pro by nearly 20%, although not as much as the M1's speed increase, but not to be underestimated.
The new iPad Pro will look similar to last year's model, which means its flat-edged design will continue into its fourth year. By comparison, the original iPad Pro design from 2015 only lasted three years. But the current look is sleeker and in keeping with the design of Apple's other iPads and iPhones.
Data map
Data map
Meanwhile, Apple is also working on a new entry-level iPad that will feature a USB-C port and a design similar to the iPad Pro. When this low-end product hits the market, it will be the most significant update to the lineup in several years and mark a strategic shift away from being limited to just processor upgrades for entry-level offerings.
When the new low-end iPad hits the market, it will be the most significant refresh of the line in several years, and mark a bit of a shift in strategy: Entry-level products typically only get yearly processor upgrades.
On the software side, Apple plans to release iPadOS 16.1, the first iPad OS version of iOS 16, around October 24. If the plan goes well, development is expected to be completed ahead of schedule. Apple's fiscal fourth-quarter conference call is on Oct. 27, and the company typically announces new products days or weeks before earnings.
Bloomberg Technology reporter Mark Gurman revealed that the new iPad software update and the first version of MacOS Ventura adds support for the latest iPad Pro models and subsequent versions of the 14-inch and 16-inch MacBook Pros. These high-end laptops will feature the first M2 Pro and M2 Max processors, but other improvements are almost negligible.
While the new MacBook Pros are expected to be released in the near future, Gurman doesn't expect them to be released alongside the iPad Pro. Apple has historically released new Macs in November, such as the original 16-inch MacBook Pro in 2019 and the first Apple Silicon-based MacBook Pro, MacBook Air and Mac mini in 2020.
Speaking of new products, Apple appears to be working on a Mac mini with an M2 processor, which will be the company's first update to the smallest version of the Mac in two years. In addition, Apple is also developing the Apple TV, a TV set-top box equipped with an A14 chip and 4G memory. Previously, the device used an A12 chip with 3G of memory.
Apple has traditionally held a dedicated launch event for new iPad and Mac updates, but this year's event seems to be more low-key. Instead of hosting a big iPhone 14-like launch event, Apple will sell the products directly on its website.
Gurman believes that Apple canceled another event because the format of the event has become commonplace. At these events, Apple typically releases a series of updates, mostly focused on specs and design changes. Another factor: Apple may be gearing up for the debut of the Reality Pro headset next year.
A key part of the new iPad Pro will be Stage Manager, Apple's new multitasking interface. Gurman still believes the software will be riddled with bugs, but he doesn't believe Apple will remove it from iPadOS 16.1 and the company will still put it in new models.
Apple tried to appease Stage Manager critics by deploying the feature to non-M1 iPads and delaying the flawed external display integration until later in 2022. There are also discussions within Apple to release the feature as a beta.
In addition to the new iPad Pro, Apple plans to eventually push its tablet further into home life, turning it into a smart hub and speaker. This approach is similar to the strategy Google is taking with its upcoming Pixel Tablet.
When Google debuted the Pixel Tablet in May, it looked like a plain old Android-enabled tablet. But earlier this month, the company revealed that it will also sell a new accessory that will allow users to dock the Pixel Tablet with other devices and use it like a smart display and home control device.
According to Gurman, Apple is working on bringing similar features to the iPad in 2023. It was reported last year that Apple was working on a standalone device that would combine an iPad with a speaker hub. The idea was to offer something that users could put on a kitchen counter, living room or nightstand. But Apple is also working on an iPad docking accessory that can be sold separately and has essentially the same function.
Whichever way it ends up, the move will mark Apple's determination to move into smart home devices, expanding into its still-small set-top boxes and speakers. Apple has launched the Apple TV and HomePod, but they still can't match Amazon's Echo Show or Google's latest effort.
Apple also continues to work on upgrading the HomePod, which will be larger than a mini HomePod and larger than a combined Apple TV and smart speaker with a camera for FaceTime and other features. Until those products are ready, though, the 12-year-old iPad may be Apple's best bet to grab attention in the smart home space.
For Apple, these new products will be the perfect end to what has been an important year. In 2022, Apple released the Apple Watch Ultra, iPhone 14 Pro, Mac Studio and the new iPhone SE. But Gurman thinks Apple will capture a bigger market next year with the introduction of mixed reality headsets and a larger MacBook Air, continued iPhone upgrades and more home devices on the horizon.