Tesla Q3 earnings call summary: New electric car under development at half the cost of the Model 3
131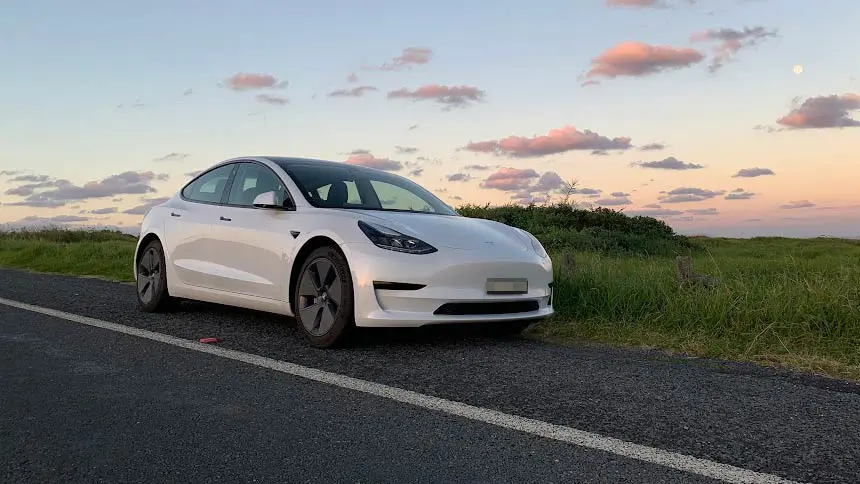 According to news on October 20, after the market close on Wednesday local time, the US electric car manufacturer Tesla announced its financial results for the third quarter of fiscal 2022. The financial report shows that in the third quarter, Tesla's total revenue was US$21.454 billion, a year-on-year increase of 56%; net profit was US$3.292 billion, a year-on-year increase of 103%. Tesla said that in the third quarter, both production and deliveries of electric vehicles hit record highs in a single quarter.
After the earnings report, Tesla CEO Elon Musk, CFO Zach Kirkhorn and investor relations chief Martin Viecha, among others Guan attended the earnings conference call to present the company's third-quarter results and answer questions from investors and analysts.
Musk first reviewed the company's third-quarter financials. He said Tesla is looking forward to continuing to break records in the fourth quarter. Musk said: "For God's sake, it looks like we're going to have an epic year-end."
Musk mentioned that production at the Fremont, Calif., factory hit a record high in the third quarter and continues to ramp up. He believes that the Fremont plant is already one of the most productive auto-manufacturing plants in the United States.
He sees Tesla's 2022 AI Day as a success. As a recruiting event, AI Day played a role, Musk said, "and we're seeing a huge amount of world-class talent sending in resumes."
Musk reiterated that Tesla is aiming for a broad release of the beta FSD system by the end of the year. "This quarter, we expect a large-scale launch of the FSD system in the North American market." Musk said that the large-scale launch of the FSD will take place in about a month. He also emphasized that, according to Tesla's data, it is safer to use FSD while driving a Tesla vehicle than when not using it.
Musk stressed that Tesla's electric vehicles are in high demand, and specifically dismissed concerns that the company has some kind of demand problem. He said Tesla is working hard to deliver every electric car it makes, and operating margins have been growing strongly.
Musk revealed that Tesla is likely to make stock buybacks totaling about $5 billion to $10 billion. He also emphasized that the most important thing is to look at Tesla's long-term trends. Even if the company encounters short-term headwinds, the long-term outlook is very bright.
Musk said he believes Tesla can far exceed Apple's current market value. He said frankly, "Now everyone thinks that we can far exceed the current market value of Apple. I think the market value of Tesla may exceed the market value of Apple and Saudi Aramco combined."
"It's a very exciting future, a future that's never been seen before," Musk said Tesla owed its success to the company's team. "You guys are amazing, you make everything possible."
Kirkhorn, the company's chief financial officer, also spoke, saying that operating costs at the Berlin Gigafactory and the Texas Gigafactory reduced Tesla's profit margins in the third quarter. He emphasized that every electric car produced at the Berlin Gigafactory and Texas Gigafactory contributes significantly to overall Tesla vehicle sales.
Kirkhorn said Tesla Energy also recorded its best gross profit ever, largely driven by its Megapack battery pack business. Despite supply chain risks, Tesla hopes to grow about 50% this year, Kirkhorn said.
Tesla executives then began answering questions from investors and analysts.
The first is investor questions about the Inflation Reduction Act. Musk said Tesla believes it can meet the bill, whether it's electric vehicles or energy products. "We do hope to meet the IRS requirements," Musk said.
Investors also mentioned Tesla's vehicle backlog and order delivery issues. Musk said Tesla is confident of continuing its strong growth momentum in the fourth quarter. He admits that while the company's production has grown by as much as 50 percent a year, deliveries haven't grown, mainly because there aren't enough vehicles to transport these finished vehicles off the assembly line. There are so many logistical issues to consider.
When someone mentioned Tesla's 50% annualized growth rate, Musk replied, "As far as we know, Tesla will continue to grow." When asked what other products are in the future, Musk joked, He won't talk about that, in theory he could, but he won't.
Musk emphasized, "At Tesla, we are always committed to continuous improvement."
Investors asked questions about Germany's energy crisis and whether it would affect planned plans for the Berlin Gigafactory. Kirkhorn replied that Tesla does not think the crisis will affect the Berlin Gigafactory. "We will continue to wait and see," he said.
Investors also asked about the pricing and final design of the Cybertruck electric pickup. Musk also made a joke when investors asked when he would get a beta version of the Cyberpick. However, Tesla executives said, "The Texas Gigafactory is preparing for the launch of the Cybertruck.
Musk mentioned that the Tesla Semi electric truck could also be delivered around December 1. The Semi won't sacrifice any cargo capacity, he said, and will have a range of 500 miles (800 kilometers) with a full load. Tesla aims to produce 50,000 Semi trucks in the North American market.
Musk took the opportunity to joke that "heavy trucks obviously don't need hydrogen."
Some investors asked about the progress of the increase in 4680 battery capacity. Tesla executives noted that battery production is actually going well. The focus now is to further reduce costs and further increase production in the North American market. "It looks pretty good," Musk said.
He also added: "Our goal is to reach 1,000GW of battery production per year in North America."
Investors are asking how Tesla will respond to a possible prolonged recession in the global economy. Musk responded, "Frankly, we're going full steam ahead, rain or shine." He explained that Tesla isn't cutting production, and it's not declining, since the development of electric vehicles is now unstoppable.
"I wouldn't say it's recession-proof, but it's recession-proof," Musk said, adding that Tesla believes the energy business will grow faster than the electric vehicle business.
Kirkhorn added, "We can withstand a lot of economic downturns."
Investors also asked questions about Tesla's third platform. Musk said that while Tesla has not announced an exact date, the company's car development team is primarily focused on developing the next generation of vehicles. Musk estimates that at half the cost of the Model 3, it could produce more than all of Tesla's current car products combined.
It would undoubtedly be a game-changer for Tesla if the cost and time it takes to produce two cars is as much as the production of one Model 3.
Musk also added that when he said he believed Tesla could be worth more than Apple and Aramco combined, he wasn't talking about Optimus Prime at all.
Investors were followed by analyst questions. Morgan Stanley analysts asked Tesla if it would move into mining. Musk explained that Tesla could get into mining on its own, but not if the company could find a reliable supplier. "We'll do whatever we have to do…but if we have to mine, we'll mine," Musk said.
He also spoke about permits or requirements for mining operations, highlighting the importance of some materials to the company's business.
Wells Fargo analysts asked about the progress of the FSD system. Musk said that Tesla plans to release the FSD beta version on a large scale by the end of this year. He believes that the FSD system will eventually free the driver's hands, and also said that the FSD rarely requires the driver's intervention in the process of operation.
Analysts at investment bank Oppenheimer asked about Tesla's operating expenses and where Tesla would invest. Kirkhorn said Tesla's operating leverage suggests the company can further optimize operations. Tesla is growing too fast to stay flat, but it should normalize in the future. "Operating leverage has increased substantially. This quarter was the lowest," Kirkhorn said.
"We're investing in every possible business we can think of, and we're still generating a lot of cash," Musk said. Tesla executives also emphasized that Optimus Robots will definitely change things.
Analysts at investment bank Canaccord Genuity asked about the prices of Tesla products. Musk said the price of battery components such as lithium is rising, while costs such as transportation are falling. Musk emphasized that different commodities need to consider different price trends.
Kirkhorn said that while commodity prices peaked in the third quarter, Tesla sees a slight decline in commodity prices in manufacturing. Musk said he expects the decline to continue in 2023.
When asked about the deal to acquire social media platform Twitter, Musk said he was more of a technologist or engineer than an investor. "I'm interested in the state of Twitter," Musk said, adding that Twitter could be worth an order of magnitude higher than its current valuation.
Analysts at New Street Research asked about Tesla's products and its expansion efforts. Company executives emphasized that Tesla's growth goals are all taking several years to achieve. It will take time, but Tesla is working on details like cost. The Tesla 4680 battery is a prime example, with a timeline all the way to 2026. Tesla considers everything from cost to production, from mining to battery cells.
Bernstein analysts asked where Tesla's 4680 batteries are used. Musk revealed that the Semi electric truck does not currently use 4680 batteries. But Tesla is making Model Y electric cars with 4680 batteries at its Gigafactory in Texas.
Musk also said that Tesla does not want the 4680 battery to become a bottleneck for the Cyber ​​electric pickup to increase production capacity.
Brokerage Truist analysts asked questions about FSD and Optimus Robots. Musk reiterated his belief in Tesla's ability to drive fully autonomously. Musk said the FSD system is almost there, so what Tesla needs is to show regulators what the FSD system really does.
As for the Dojo supercomputer, Tesla needs to prove that it is better than the equipment of today's top tech companies such as Nvidia. "The jury is still out on what's going on with Dojo," Musk said, though he also said Tesla believes the Dojo architecture is the right architecture to win.
Musk also noted that the Optimus Prime robot has a "very high" probability of success.