The highest reward is 10 million! It is about chips, Shenzhen plans to launch new measures
160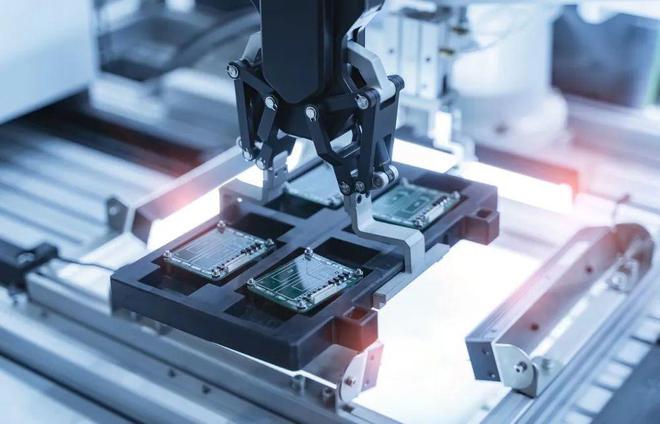 Recently, the Shenzhen Development and Reform Commission issued the "Several Measures for Promoting the High-Quality Development of the Semiconductor and Integrated Circuit Industry in Shenzhen (Draft for Comment)" (hereinafter referred to as the "Draft for Comment"), which clearly proposes to comprehensively improve the core links of the industry chain. , accelerate the breakthrough of basic support links, focus on enhancing the momentum of industrial development, and build a high-quality talent guarantee system.
Among them, the "Draft for Comments" focuses on supporting the design of high-end general-purpose chips, special-purpose chips, core chips, compound semiconductor chips and other chip designs; silicon-based integrated circuit manufacturing; compound semiconductor manufacturing such as gallium nitride and silicon carbide; high-end electronic components manufacturing; crystal Advanced packaging and testing technologies such as round-level packaging, 3D packaging, and Chiplet; development and application of EDA tools and key IP core technologies; production of advanced equipment and key components such as lithography, etching, ion implantation, deposition, and testing equipment ; and the R&D and industrialization of core semiconductor materials.
Bao Enzhong, secretary-general of Shenzhen Semiconductor Industry Development Promotion Association, said that this is a relatively comprehensive policy document, which basically involves the entire industry chain.
He added that from the overall situation of Shenzhen's semiconductor and integrated circuit industry, Shenzhen focuses on design and light manufacturing, with small design investment and quick results, while manufacturing investment is large and slow to achieve results. The comprehensive policy document issued this time is meant to encourage the development of disadvantaged enterprises in Shenzhen.
A variety of chip research and development incentives rose to a maximum of 10 million yuan per year
For the core links of the industrial chain, the "Draft for Comments" proposes to achieve breakthroughs in core chip products, strengthen support for design companies, improve semiconductor manufacturing capabilities, catch up with high-end packaging and testing levels, and accelerate the maturity of compound semiconductors.
It is worth noting that in order to support the design of breakthrough high-end general-purpose chips, the "Draft for Comments" will give a maximum reward of 10 million yuan. For enterprises to purchase IP to carry out high-end chip research and development, subsidy up to 20% of the actual payment for IP purchase, and the annual total amount for a single enterprise shall not exceed 10 million yuan; accelerate the research and development of chips based on RISC-V and other simplified instruction set architectures, and invest 10 million yuan in research and development RISC-V chip design enterprises with more than RMB 10 million (including RMB 10 million) will be subsidized according to no more than 20% of the R&D investment, with a maximum of RMB 10 million per year; Shenzhen enterprises will sell self-developed chips, and the cumulative sales amount of a single model exceeds RMB 20 million RMB, the reward shall not exceed 15% of the sales amount of the year, with a maximum of RMB 10 million.
According to Yu Hongyu, Dean of the Shenzhen-Hong Kong School of Microelectronics, SUSTech, many integrated circuit companies engaged in consumer electronics in Shenzhen are actively planning the next outlet—automotive electronics. A pivotal year for transformation.
The "Draft for Comments" also provides insight into relevant trends, and encourages companies in the fields of communication equipment, new energy vehicles, power systems, rail transit, and smart terminals to promote and try compound semiconductor products to enhance the competitiveness of systems and complete machine products. For enterprises that purchase compound semiconductor products designed or manufactured in Shenzhen with an annual amount of more than 20 million yuan (inclusive), subsidies will be given at a rate not exceeding 20% ​​of the purchase amount, with a maximum of 5 million yuan per year.
Yu Hongyu believes that the automotive-grade market is a downstream market with high stickiness and a relatively long life cycle. In the process of enterprises climbing, it is very helpful for the government to issue corresponding policy guidelines to support enterprises in a timely manner.
Explore the establishment of municipal-level integrated circuit industry investment funds
For the basic support link, the "Draft for Comments" encourages Shenzhen enterprises to make breakthroughs in core equipment and parts and components, and give R&D units no more than 30% of the actual total product sales within a certain period, with a maximum reward of 20 million yuan; vigorously introduce domestic and foreign equipment and Leading enterprises in the field of parts and components have settled in Shenzhen, and a one-time settlement award of no more than 30 million yuan will be given.
For industrial development momentum, Shenzhen plans to explore the establishment of a municipal-level integrated circuit industry investment fund, focusing on supporting the development of the integrated circuit industry. Support eligible enterprises to participate in the construction and operation of projects through financing loans and financial leasing, and discount the interest according to the actual loan or financing part by up to 2.5 percentage points, and the maximum discount period shall not exceed 5 years; support enterprises to make full use of the main board, GEM, science and technology innovation For the development of listing and financing in multi-level capital markets such as the board, a subsidy of no more than 15 million yuan will be granted in stages according to the listing process. Support insurance institutions to participate in the development of the integrated circuit industry, and guide insurance funds to carry out equity investment.
China's electronic information industry, especially integrated circuits, has gone through the rough entrepreneurial stage, and the cultivation of high-quality talents is particularly important for the future development of the industry.
In Bao Enzhong's view, Shenzhen University and Southern University of Science and Technology have opened academies specifically for semiconductors in recent years to cultivate talents, which has further stimulated the vitality of Shenzhen's industrial innovation.
This "Draft for Comments" adds another fire to the cultivation of high-quality talents, and encourages qualified colleges and universities (including technician colleges) to cooperate with integrated circuit companies to build a training base for high-skilled talents. Base projects will be given a one-time subsidy of no more than 20% of the base construction investment, with a maximum of 20 million yuan.
In addition, the "Draft for Comments" also proposes to solve the problems of industrial land and housing. It is proposed that the municipal industry competent department should coordinate the overall planning, and the key areas of the semiconductor and integrated circuit industry cluster will be responsible for quantifying the annual industrial land and industrial housing indicators to ensure that the city's semiconductor and integrated circuit industry will add or upgrade 200,000 square meters of industrial land or 500,000 square meters of industrial land each year. 10,000 square meters of industrial housing supply.